National Leaders and Child Rape
A letter to the Irish Times on 4th May 2012
(which it appeared to be too fearful to publish)
Sir,
Let's see if I've got this straight.
A man becomes aware, in the 1970s, of a vile child molester. Yet he fails to tell the police or take any action that might put a stop to the molester's depraved activities and even tells the child-victim to remain silent. So consequently the molester continues child-raping with impunity for years. That man today holds a senior position of authority.
Ireland's Tánaiste [deputy prime minster] Eamon Gilmore, Taoiseach [prime minster] Enda Kenny and numerous other worthies who are not members of - and indeed are hostile to - the entity which the man now leads, declare that he "should not hold a position of authority" and should therefore resign.
This sounds most honourable.
Yet why then do they remain so pally and respectful with Gerry Adams, the leader of Sinn Fein?
For decades, he hid and facilitated his allegedly debauched, incestuous, child-molesting brother Liam who is accused of routinely raping his own daughter Aine as from when the little girl was just four years old. Oh, and used to beat up her mother, his wife. Gerry not only protected his brother but got him work in youth clubs where he had easy access to children [Ref 1].
Gerry was outed as a child-rapist-protector only when Aine eventually told her story publicly in 2009. Liam was finally arrested only six months ago on charges of rape and gross indecency.
Now, what was that about Cardinal Sean Brady?
Then, on today's front page [Ref 2] Harry McGee reports that
Northern Ireland's "Deputy First Minister, Martin McGuinness, said when the issue first emerged two years ago he had said Dr Brady should consider his position. He said many Catholics would be 'dismayed' at the new allegations and Dr Brady should reflect on his stated position that he will stay on as leader of his church in Ireland."
Yet apparently Mr McGuiness's own leader, being Cardinal Brady's fellow child-rapist-protector Gerry Adams, does not need to "consider his position" and can happily "stay on as leader of" Mr McGuinness's own party Sinn Fein.
A cynical person might conclude that the current furore is more about attacking the Catholic Church than being concerned about the rape of children.
Yours etc,
<![if !supportLists]> · <![endif]>Ref 1: "Revealed: The full chilling story of how Gerry Adams lied to protect his paedophile brother - and helped him work with children", Daily Mail, 24 December 2009
<![if !supportLists]> · <![endif]>Ref 2: "Brady urged by party leaders to consider position", Irish Times, 4 May 2010
Explanatory Note
This letter refers to the hypocritical uproar in Ireland over a BBC TV documentary on 2 May, "This World: The Shame of the Catholic Church". This revealed, not for the first time, that Cardinal Sean Brady, the primate of all Ireland (ie Ireland's most senior Catholic cleric), took notes when he was a junior 33-year-old priest in 1975, of interviews by senior clergy of children who had been molested by a depraved paedophile priest, Father Brendan Smyth; the children were then sworn to secrecy. As he was required to do, Father Brady then passed the notes to his superiors for action (which they failed to take) but took no other action himself such as informing the police or the children's parents.
People are now demanding that Cardinal Brady resign for his omission. Many of these are lapsed members of the Catholic Church, non members, atheists, or a combination, and virulently hostile to the Church. Meanwhile, all these hand-wringers are silent about the widespread public knowledge and acceptance of (albeit non-sexual) abuses by the Catholic Church that existed in those days, whether in its industrial schools and orphanages noted for their corporal punishment or its slave-labour Magdalene laundries.
<![if !supportLists]> · <![endif]> Sight of children from such institutions being taken for walks in sullen single file was commonplace throughout Ireland; mothers would often threaten their own children with being sent there if they didn't behave.
<![if !supportLists]> · <![endif]>The Magdalene laundries would not have existed had not Irish men and women regularly and knowingly patronised them with their dirty shirts and bed linen. These were laundered at bargain prices thanks to the young women confined in them and forced to work from dawn to dusk for no wages.
The demands for the Cardinal's head are akin to outsiders demanding the resignation of the miscreant president of a private golf club. None of their business. The demands are, above all, acts of spite against the Church.
Some may think there is a case to bring criminal charges against the Cardinal. But other than that his future is an issue solely for believing members of the Catholic Church.
Letter-writer Jim Stack makes an apposite point about Father Brady's role in 1975 when he argues that a fair analogy
"would be to a court clerk in a trial where the defendant is found guilty but subsequently released to re-offend. Not even The Irish Times, one would have thought, would blame the court clerk in these circumstances – even if the court clerk went on to become a Supreme Court judge.

"But this is Ireland 2012, and the subject of media coverage is the Catholic Church, so the old journalistic maxim applies: when the truth is in conflict with the legend, print the legend."
<![if !vml]>
<![endif]>
2 May, Quote: "When the desirable jobs are
<![if !supportLists]> · <![endif]> spending other people's money,
<![if !supportLists]> · <![endif]> reporting on spending other people's money and
<![if !supportLists]> · <![endif]> lobbying to spend other people's money
then you know that the society is f***ed".
Tim Worstall, a renowned British blogger,
comments on an observation by Guardian columnist Zoe Williams
that only the children of comfortably-off middle class parents
can aspire to "the jobs that people want to do —
notably in politics, the media and the third sector",
the latter being the non-profit sector, ie NGOs and charities.
2 May, Quote:
President Obama's latest hare-brained wheeze,
by way of an instruction to the US Military by the commander-in-chief.
This clearly means
+ no more slagging off Catholics and their hysterics over abortofacients,
+Jews over their love of Israel and of staying alive,
+ Sikhs over their turbans,
+ Shintos over their visits to war-criminals' graves, thinks again.


This is about Obama's latest command that
some book full of murderous instruction must NOT be burnt.
Can't quite recall the name. Das Kapital, Mien Kampf, somthing like that.
Oh, yes, now I remember. Quran.
29th April, Quote: "Fornication is probably the single most likely cause of unwanted pregnancies in this country."
Michelle Mulherin, Fine Gael TD for Mayo in the West of Ireland, shocks the country -
and the world - with her exposé of the bleedin' obvious.
Her observation makes plain that since fornication is wholly avoidable
(with the help of an aspirin I have heard),
therefore so are most unwanted pregnancies and
thus the abortions that sometimes follow.

Any statement that challenges the virtue and necessity of abortion
is treated with horror in today's enlightened world.
Michael Jansen - Female Muslim - 18th April 2012
For over twenty years, Michael Jansen has been the Irish Times' Middle East correspondent. In this two-minute clip, Jansen is exposed on air for the first time as a female and a Muslim, which explains her consistent anti-Israel, pro Palestinian/Hamas/Hezbollah bias.

Yet the Irish Times has never revealed that she is an American, or a woman or a Muslim.
Information Note:
This is the first Youtube clip I have published and the first video I have produced.
To produce it I used VideoPad Editor from NCH Software and Any Video Converter from AVC, both of which are downloadable free of charge and easy to learn how to use.
<![if !vml]>
<![endif]>
Latin Lovelessness Perpetuates British Outposts - 14th April 2012
Were Argentina and Spain to apply love rather than aggression,
they would surely win the hearts and thus the much coveted land
of the Falklanders and Gibraltarians
It seems scarcely believable that three decades have already passed since Argentina invaded what they call Los Malvinas and Britain calls the Falkland Islands, on 2nd April 1982.
Notwithstanding Argentina's long-simmering resentment that Britain has held these islands since 1833 (though they have in fact never fallen under the sovereignty of nor been settled by Argentina), the attack was unprovoked. It was designed to appeal to Argentineans' nationalism while distracting them from the dire economic and political environment created and perpetuated by the illegal military junta that ruled and tyrannised them.
And for a while it worked. Under tyrant General Leopoldo Galtieri, Argentina had conquered the islands, raised its flag, suppressed the native Falklanders and their few soldier-defenders and established itself as an old-fashioned imperialist. Everyone cheered.
But eight thousand miles away a housewife didn't cheer; Margaret Thatcher was not amused. Prime Minister of a former great power now in the throes of a seemingly terminal decline that began after the First World War and accelerated after the Second, she astonished everyone - not least her own countrymen and women - by declaring that the invasion would not be allowed to stand.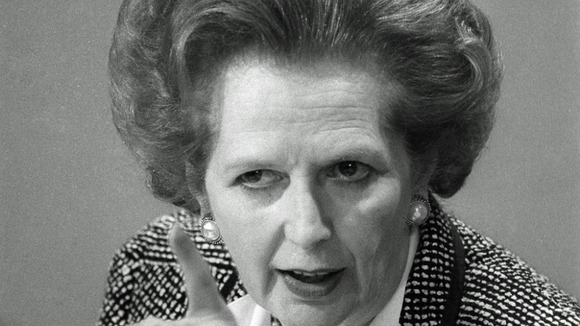 And it wasn't. Within just three days, she ordered - to the consternation of many of her senior commanders - the assembly of a huge naval task force comprising no fewer than 112 ships, from aircraft carriers to freighters to hospital ships to tugboats, and sent it off to the Falklands. 74 bloody days after the invasion, it dispatched the defeated Argentineans back whence they had come, and the warship Belgrano, pride of their navy, to the bottom of the Atlantic. By the time the Argentines had hoisted a white flag, the war had cost the lives of 649 Argentine military personnel (including 323 on the Belgrano), 255 British military personnel and three Falkland Islanders, plus multiples of that number of wounded.
Let us rejoice, said the triumphant Mrs Thatcher, who - heretofore trailing in the polls - was promptly re-elected for her trouble, and with a thumping majority of nearly 200 seats.
Earlier this month the thirtieth anniversary passed, and Argentina is still smarting, still resentful that Britain holds the Falklands, still seeking ways (albeit short of an invasion) to impede British sovereignty and make life difficult for the island residents.
<![if !supportLists]> · <![endif]>It is trying to set up an economic blockade of the islands, including denying aerial transit rights to the weekly flight between Chile and the Falkalnds.
<![if !supportLists]> · <![endif]>In a fit of pique it recently forbad 3,250 passengers on two cruiseships, the Adonia and the Star Princess, from landing in southern Argentina because they had previously visited the Falklands (how does keeping rich tourists away help virtually bankrupt Argentina?).
<![if !supportLists]> · <![endif]>It threw a hissy fit when the RAF assigned helicopter pilot Prince William to the Falkands for a routine six-week stint, calling him a conquistador (yes, really!).
What Argentina is demanding is that Britain simply hand over the Falkland Islands. They have no strategic value for Britain, so it would have no compunction in obliging were it not for the pesky islanders. Oh and a thousand years of evolving democratic tradition that says you must consider the views of the people most affected, in this case the residents. (In 1919 in the ashes of the Great War, the Treaty of Versailles re-drew the boundaries of post-Hapsburg post-Ottoman Europe on the related principle that ethnically similar people should have their own countries; hence Hungary lost two-thirds of its territory to Czechs, Slovaks, Croatians, Slovenes etc.)
And the Falkalnders most emphatically do not want to become Argentineans. Considering the centuries of unremitting hostility they have endured from their nearest neighbour, who can blame them? Yet if only the Argentineans could persuade them to change their minds, the Malvinas would be instantly theirs.
Meanwhile, back in Europe, Spain continues to simmer with pathological resentment because of Britain's long-standing sovereignty over Gibraltar, which in 1713 Spain signed over in perpetuity. During the intervening centuries, the Spanish have given effect to this resentment with a serious of antagonistic behaviours, from attacks and sieges to sanctions, boycotts and travel impediments, which I wrote about a decade ago. For their part, the Gibraltarians have steadfastly expressed their desire to remain firmly attached to Britain, most recently in a referendum in 2002, which gave Spaniards apoplexy.
Yet again, Britain would be quite happy to cede Gibraltar to Spain if only the residents were to agree.
Men from the Iberian Peninsular, and their descendents in South America, are rightly famed for their prowess in winning over beautiful women. Their rugged good lucks play only a small part - it is above all their gallant behaviour that leads them to victory. At its most simplistic, they seduce women with champagne, chocolates, glittering gifts, but above all with extravagant flattery and compliments.
Aesop tells the fable of an argument between the wind and the sun as to which is more powerful. They decide to settle this with a contest to see who can more quickly remove the cloak of a hapless traveller. First the wind blows and roars as it tries to rip the cloak from the man's back, but the stronger the gusts, the tighter the man grips his cloak around his shoulders. Then it's the sun's turn: the sun merely turns up the temperature and to no great surprise the overheated traveller quickly casts his cloak aside. Moral of the story: persuasion is more effective than force. Or, more bluntly, seduction is preferable to rape.
So,
<![if !supportLists]> · <![endif]>why are Argentineans and Spaniards so thick and obtuse when it comes to the Falklands and Gibraltar?
<![if !supportLists]> · <![endif]>Why do they favour force rather than persuasion?
<![if !supportLists]> · <![endif]> What has happened to their Latin lover skills?
And why do they direct their bad-tempered demands to the sovereign power (Britain) rather than to the actual people who matter (Falklanders, Gibraltarians)?
For as long as these misgiuded Hispanics pursue the route of force, it is certain that they will succeed in appropriating neither the Falklands nor Gibraltar. Their Latin lovelessness serves only to perpetuate those British outposts as British.
But should they ever decide to capture the hearts of those redoubtable outposters, their land will surely follow, as they willingly fall into the arms of their Hispanic suitors. But will those Latin lovers ever learn how to woo? Not on evidence so far.
<![if !vml]>
<![endif]>
Dyson Vacuum Cleaner - It's Disastrous Unique Selling Point - 14th April 2012
Don't buy one! Its unique selling point is a sham.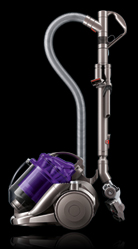 My wife recently bought a Dyson vacuum cleaner, a DC29 Allergy Parquet. You know, the one that advertises that it's more powerful because it doesn't use a bag to collect the dust, so the motor doesn't have to drag air through the walls of the bag. "No loss of suction" it boasts.
Furthermore to empty the dust you simply dump contents of the plastic collection trough into the bin. The lack of bag is its unique selling point, USP, and has made a billionaire of its entrepreneurial investor James Dyson. It uses the cyclone principle whereby the sucked air is spun around in a cylinder such that the solid bits are separated out by being flung to the edges through centrifugal force.
Interestingly, this simple technology has been used in the oil & gas drilling industry for over fifty years to remove drill cuttings from the chemical fluid ("mud") pumped down the well to cool the bit and lift out the cuttings. Known as desanders and desilters, the devices comprise banks of hydrocyclones (cyclones that work with water) like the one illustrated, which remove different sizes (sand, silt) of solid particles. These can then be analysed to learn what kind of rock has just been drilled through. Meanwhile, the cleaned mud is pumped back down the hole to continue drilling.
So the Dyson technology is highly appropriate and thoroughly proven.
But its USP is a phoney.
Who cares if there is "loss of suction". You just need to build a slightly bigger motor. The user will never notice.
But the lack of bag is the real problem. Because without it, should you suck up a bit of fluid, eg your kitchen floor is a bit damp, that moisture will quickly start rotting the organic material that is always present in the dust. Within a a few days, the dust will set into a morass of sludge and will stink to high heaven, a stench that is almost impossible to get rid of. And you will need a big knife for the unpleasant job of scraping out the sludge - into a disposal bag - and will need to put the collection trough into the dishwasher to clean it properly. And did you notice - you need a bag anyway, if you don't want the dust to spill back onto your floor. So it's false to claim you don't.
Then there is the size of that collection trough. With our old Phillips machine, a single bag would last almost a year. I know, because when changing it, I used to write on the date. And because it was effectively sealed, the issue of sludge and stench never once arose. But the Dyson collection trough is so small I find myself having to clean it out every three or four weeks.
But how does it actually work? Like a dream. It is effective, lightweight, extremely ergonomic and looks very smart. A pleasure to use.
Would I buy another? Never. I hate the current DC29. It's Unique Selling Point is a disaster, if not a con, that trumps everything else.
<![if !vml]>
<![endif]>